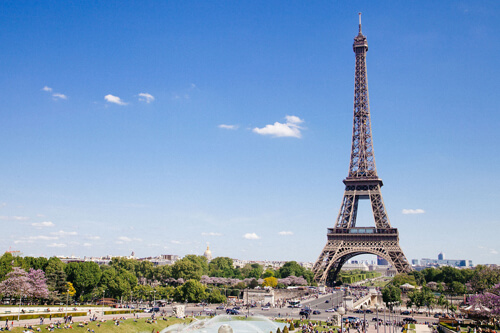 Jeff & Kristina Postma
"Bonjour! We have returned – we have been a little sad to not be in Paris anymore – we had a WONDERFUL trip! We really enjoyed working with you and appreciate the work you did to help us get things planned out. The castle tour was amazing, and the tour guide even helped me at the restaurant with my eating issues. I did not get sick at all, we figured out the Metro, and the shuttle transfers went smoothly. We are so happy we went on the trip and can't wait to go on a trip again!"Thank you,Jeff & Kristina Postma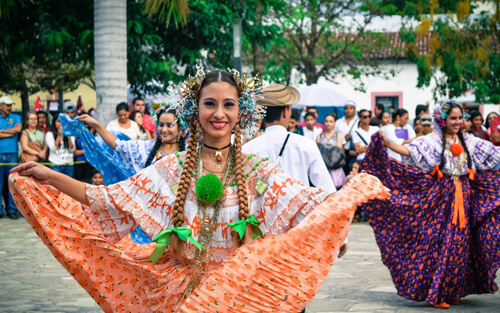 Denai
"I am back from my trip. I have to say my vacations are usually amazing, wonderful, and fabulous. But this one…I need to find another word. It was beyond anything I could have imagined. It was tailor made for where I am in my life at this time. The itinerary looked exciting. But the actual experience was so much more. It was a little of everything that made for one of the best, if not the best, vacation I've had so far. Thank you so much for putting it together for me. I will definitely contact you when I'm ready for my next adventure. Thanks again!!!!"Denai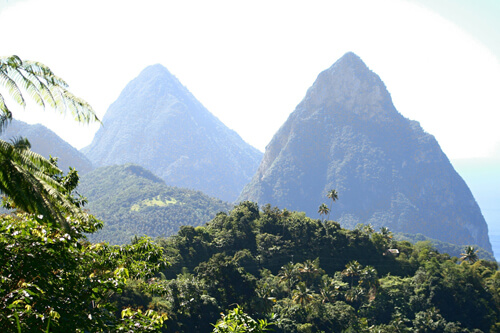 Nolan and Megan
"We had an amazing time on our honeymoon in St. Lucia. The resort was lovely, and the Butler Service was an amazing experience. We were very happy with the La Toc as opposed to the Grande and the Halcyon. You planned it perfectly for us as this resort seemed more out of the way and quiet, while still having lots of fun stuff to do. If you wanted to do the big "resort" things, they were always available, but the pool up on the hill was rather secluded and was a great place to spend lazy afternoons. All in all, a great trip that we will remember for the rest of our lives. Thank you so much for all your help!" Nolan and Megan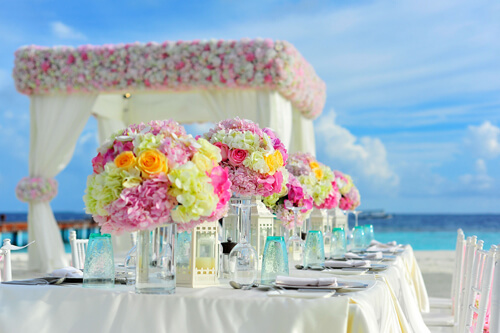 Megan & Seth M.
"Thank you so much for all of your time, effort, and patience in working with our friends and family to make our Destination Wedding in Mexico actually happen. All of your support and help over the last year was greatly needed and appreciated. It was an incredible trip and we have nothing but positivity for you, the resort and staff that worked with us."Megan & Seth M.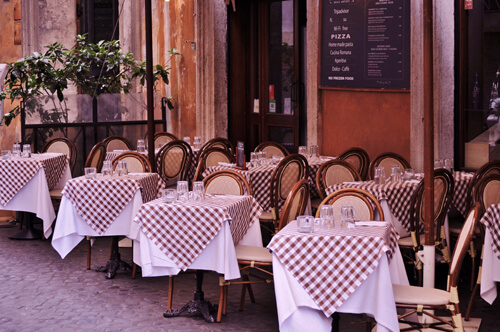 Pam & Sandy M.
"The days were balanced nicely with amazing tours and personal down time. You really took the time to listen to what we wanted to see and do during our 15-day trip. We especially enjoyed the Tuscany Tour and the Amalfi Coast tour (Pompeii was so interesting with a wonderful guide). It was so special to have something planned just for us, but with our thumbprint on it also!" Pam & Sandy M.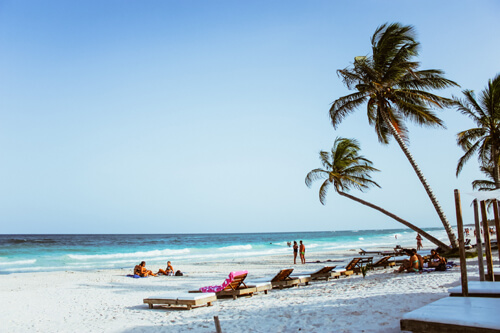 Pamela B
"We are back from Mexico, and everything was spectacular! I can't thank you enough for your recommendation because the resort was perfect. We had the best room in the whole place and the premium service upgrade was worth every penny. Thank you, again, for your advice in planning this wonderful vacation for us. We weren't there 5 minutes before both of us were sold on the place and wanted to come back. I could have never prepared this trip myself! I am definitely recommending your services to everyone I know!" With warm regards, Pamela B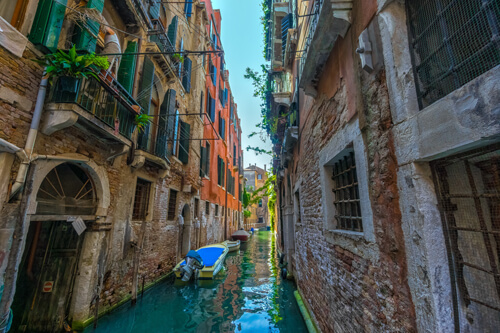 Jim F.
"Hi there. We just checked into our Florence hotel room. The hotel manager personally escorted us to our upgraded hotel room and gave us a tour of this historical site. There's a bottle of cold Prosecco waiting there for us. I know none of this happens by accident. So, thank you for taking such good care of us on our Silver Anniversary Celebration Trip!" Jim F.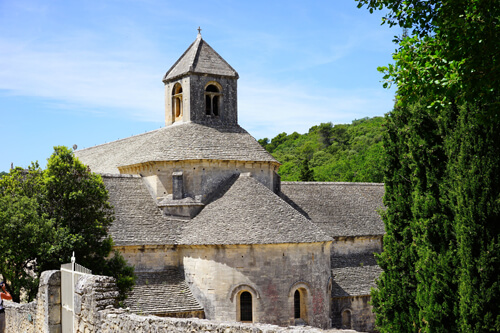 Doreen & Gary G.
"Our entire group of 5 was very happy with your services and look forward to working with you again. We wanted to say thank you so much for making our time in Europe special. You know a couple members of our group had health scares a year ago that may have kept them from being with us any longer. That makes these times, during these trips, even more special, so that we can share memories and spend time together. You helped to make this happen and we appreciate you!" Doreen & Gary G.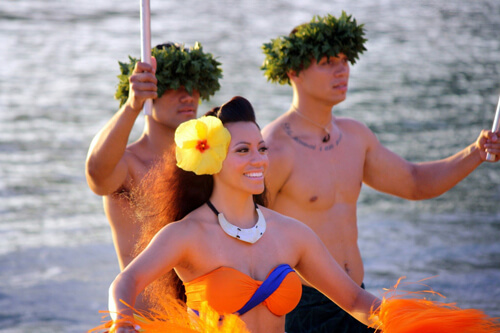 PMB
"You have planned wonderful vacations for my family. Feeling stressed an overwhelmed from trying to plan a vacation by myself, I reached out to you for some expertise. Each place surpassed our expectations and allowed us to truly enjoy our hard earned vacations. Each trip was carefully planned and executed with no problems and you even diligently re-routed our entire trip when we were relocated unexpectedly. What a relief! I can't wait to work with you again, soon!" PMB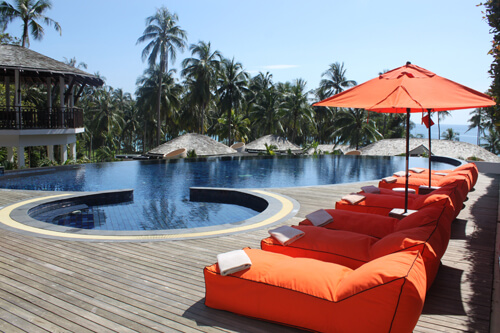 Keith and Toni S.
"We wanted to turn around and get right back on the plane to Mexico almost from the moment we walked through our door. The resort you recommended was amazing and the Casita was everything we thought it would be and more. We took full advantage of the swim-up pool enjoying the community pool and swim-up bar to it's fullest. We met so many lovely couples and had a perfect combination of social gatherings as well as private moments. I can't even begin to express the quality of the food. Every dish was like a piece of edible art. Our Anniversary Dinner on the beach was also amazing. The sun was setting as we were seated and the full moon was in her full glory by the time we finished our exquisite meal. We took a moonlit stroll back to the Casita by way of beach, moonlight and the sound of the Caribbean Sea. Thank you for arranging such beautiful moments to tuck away and cherish." Keith and Toni S.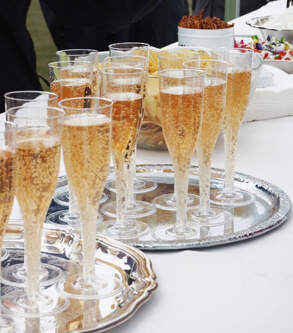 Leah C.
"I have found the most patient and attentive travel agent and have worked with her for many, many years. Not only will she research and book properties, look into local excursions, book, arrange transfers, document specific hours to be on a plane in the air, reminds of payment due a week out, says good-bye in an email and asks how trip was once home but she also sends the most simplistic emails with all the documented information needed. What more could I ask for?I also love that she travels often so she knows and understands many destinations and really tries to pinpoint what elements of the trip are more important than others to her clients." Leah C.
Your vacation starts here